No NHS funding for fertility treatment in York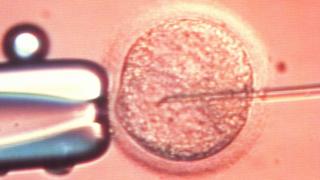 NHS bosses in York have decided to continue a policy of not funding fertility treatment.
The NHS Vale of York Clinical Commissioning Group (CCG) is currently the only area in England not to support IVF treatment.
Funding was suspended in 2010 by the former primary care trust as part of a bid to save money.
Dr Tim Hughes, a GP member at the CCG, said the decision had been made "with a heavy heart."
Dr Hughes said the governing body had "voted to temporarily defer the commissioning of IVF services" but hoped to provide fertility treatment sometime in the future.
"The commissioning of IVF services carries a great element of financial risk for the CCG and with prevalence data highlighting that approximately 110 couples per year will come forward for IVF treatment, the cost pressure could be as much as £2 million per year.
"To put this into perspective, in a year, £2m equates to either two fully staffed and operational hospital wards, 293 major hip replacements, treatment for more than 21,500 average attendances at Accident and Emergency or 43 qualified nurses employed full time for a year."