Councillors approve plans to purchase Northallerton jail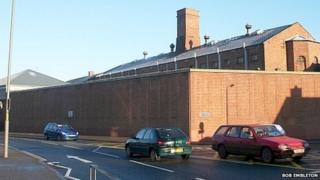 Plans to begin negotiations to purchase a former prison in North Yorkshire have been approved by councillors.
Hambleton District Council's cabinet said the purchase of Northallerton prison would be part of a £5 million Economic Development Strategy for the town.
No valuation for the defunct jail has been set by the Ministry of Justice (MoJ), which owns the site.
The council said a purchase price could be agreed by the end of the year.
The MoJ, which closed the jail in December 2013, has agreed to keep the site off the open market to allow negotiations with the council to proceed.
If the site is purchased by the Conservative-run council it would feature in a new masterplan for the market town which includes the development of new homes, shops, leisure and education facilities.