Videos hope to highlight river safety in York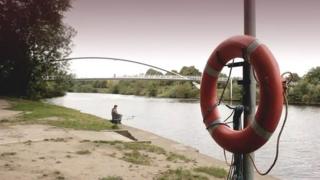 The families of three young people who drowned in York in the past nine months have produced videos to raise awareness about river safety.
Megan Roberts, 20, Tyler Pearson, 18, and Ben Clarkson, 22, had all fallen into rivers in the city after being on nights out.
Mr Clarkson's girlfriend, Rachel Peatfield, said young people needed to be sensible.
"Don't walk home on your own," she said.
"If you're not comfortable with something, just don't think that 'I'll be alright just this once', because you don't know, and that might've been what Ben thought."
Mr Clarkson drowned in the River Foss in March. In April, Mr Pearson, a soldier, drowned in the River Ouse.
Art student Ms Roberts disappeared in January. Her body was discovered in the River Ouse in March.
In one of the videos, Ms Roberts's mother, Jackie, said: "If anything can be learnt from this, then it really is they're looking out for each other, making sure you know how you're getting home and your route home, planning cabs in advance.
"Maybe we can prevent something like this happening again."