Bentham accountant jailed for £2m 'Ponzi' scheme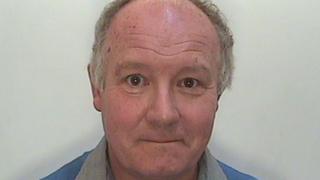 An accountant who took more than £2m from a group of investors in a so-called "Ponzi scheme" has been jailed.
Geoffrey Langdale, 63, of Springfield, Bentham, North Yorkshire, admitted deception and fraud charges at Bradford Crown Court.
He was accused of taking sums ranging from £10,000 to £260,850 from 28 people across the north of England and north Wales, between 2002 and 2013.
He was sentenced to six years in prison.
The Crown Prosecution Service (CPS) said Langdale received £2,3m in investments from his victims, but only returned £1,1m to some of them.
The Ponzi scheme, named after the US fraudster Charles Ponzi, saw investors given returns from new members rather than from real investment gains.
'Financial ruin'
Debra Chan, from the CPS, said Langdale fooled investors by producing fraudulent documents and forging company logos to imply their money was safe.
She said: "Over a period of 11 years Geoffrey Langdale abused his position as a trusted accountant while his victims, reassured by the reputation of his longstanding accountancy practice, were encouraged to invest money in his fraudulent Ponzi scheme.
"Instead of investing his clients' money as promised, he used more than £1m to prop up his own companies. This conviction highlights Geoffrey Langdale's dishonesty and the blatant disregard for the welfare of his clients."
More than £1.1m is still owed to the investors, she added.
North Yorkshire Police said many of Langdale's victims were now facing financial hardship.
Det Sgt Andy Kenyon said: "His dishonesty has had a lasting impact on many victims whose financial future has now been left in ruins."
Langdale deceived victims in Bentham, Ingleton, Lancaster, Doncaster, Penrith, Windermere, Preston, Buxton, Colwyn Bay, Bury, Carnforth and Felixstowe.