Ripon police station 'sold' to developer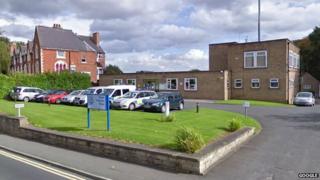 Ripon's police station is to be sold to developers and turned into retirement homes, North Yorkshire Police has said.
The force has signed a conditional contract with CFK Developments, but has not said how much the North Street property had been sold for.
It said it hoped to relocate to new premises in Ripon within 18 months.
Police and Crime Commissioner for North Yorkshire Julia Mulligan said the sale was part of a "long-term estates strategy".
She said: "I need to make sure that North Yorkshire Police has facilities that are fit-for-purpose for the future, which means disposing of some sites and moving some facilities to new premises that are better suited to our needs.
"The decision to dispose of the land and buildings at North Street has been in place for some time as part of our long-term estates strategy, so I am very pleased that we have signed this contract and can progress according to plan."