St Hilda's Church at Ellerburn hosts bat-free carol service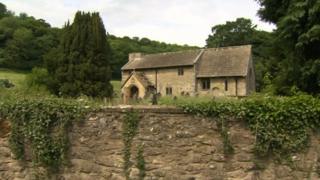 A church forced to suspend services because of damage caused by bats has held its first bat-free carol service for 15 years.
The congregation at St Hilda's Church at Ellerburn, near Pickering in North Yorkshire, was unable to worship inside for about three months in 2011.
Work has since been carried out to seal the interior of the 11th Century church, stopping bats from entering.
The mammals, which are protected by law, are still able to access the roof.
Churchwarden Liz Cowley said: "We have had carol services over the last 15 years while we've had the difficult situation but this is the first time we can say that no bats will be in the church.
"The interior of the church has been sealed so that the bats are still able to come back in the summer and roost and mate and produce young, but they can't get in to where the congregation is.
"We did not want to harm the bats, that was not the issue, it was the fact that we could not hold services safely. At one stage it was not a safe place for people to be."