Scarborough man identified 25 years after his death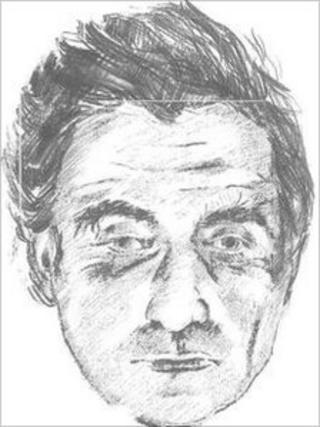 A man has been identified 25 years after he was found dead in Scarborough following a cold case review by police.
David Dawes, 56, was last seen alive on 1 May 1989. He was found the next day floating face down in the harbour.
In 2010 North Yorkshire Police reopened the case as part of a review into solving unidentified bodies and following an appeal, his daughter contacted the force last year.
A coroner recorded an open verdict at the inquest into his death.
Mr Dawes, who was living in Bolton, was identified following developments in DNA testing.
During the force's review of the case, it released a facial sketch of him and his daughter came forward.
She gave police details of an injury her father sustained to his leg in 1985, which matched an injury recorded by the pathologist.
'Positively identified'
DNA samples held at Scarborough Hospital since 1989 were compared with Mr Dawes's daughter and his two other children.
Police said even though Mr Dawes's tissue samples had degraded, it could still obtain and compare DNA profiles with his children by using an enhanced profiling system.
Samples taken from the children were "consistent with those samples taken from Mr Dawes' body", the force said.
A spokesperson said: "The chances of paternity in the case of all three siblings was found to be 99.34%, 97.66% and 98.81%, leading officers to believe that he is the father of all three children and could therefore be positively identified as David Robin Michael Dawes."
At the inquest, North Yorkshire East Coroner Michael Oakley agreed with the findings and confirmed his identity.
Det Con Vincent Morris, of North Yorkshire Police, said: "To know what happened to their father when he went missing in 1989, although very sad, will hopefully provide them with some comfort and allow them to come to terms with their loss."
Mr Dawes had stayed at a hotel in Scarborough for two nights before his death.
At the time, police found no internal or external injuries and the cause of death was established as drowning.