York clubbers to face alcohol breath test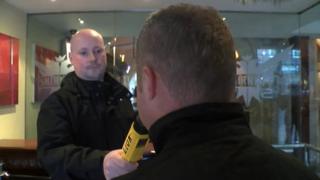 Drinkers at pubs and clubs in York could face being breathalysed as part of an initiative to reduce drink related disorder.
Door staff at up to 15 venues in the city have been provided with the testing kits.
North Yorkshire Police said the decision to administer the test would be at the discretion of door staff.
A reading of twice the legal drink drive limit or more could mean people being refused entry, the force said.
Acting Insp Andy Godfrey said: "Many people pre-load before going out for the evening and are already heavily intoxicated before they enter a bar.
"Much of the disorder and violence we are called to deal with is triggered by excessive alcohol intake.
"The breathalysers will support door staff in the difficult job of challenging people who they believe have drunk too much."
The scheme is supported by the Safer York Partnership and the City of York Council.