Botton Village carers served with eviction notices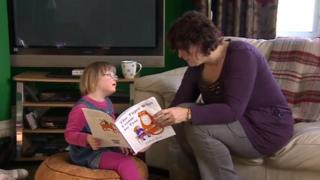 Carers who live and work alongside residents with learning difficulties at a shared community in North Yorkshire have been served with eviction notices.
The charity that runs Botton Village says the volunteer carers are breaking tax rules and must either become paid employees or move out.
The village, which was established 60 years ago, sees volunteers living in shared accommodation with residents.
Some carers have been told they must be out by the end of May.
Kathryn Von Stein, who lives at Botton with her husband and daughter Grace, has been told she must be out by 14 July.
"It's utterly heartbreaking," she said. "This is about people's lives, this is about relationships."
The Camphill Village Trust, which runs Botton, has said Ms Von Stein and around 30 other co-workers are breaking tax rules because they are not paid employees.
The charity said it remained "open to constructive dialogue" with co-workers who wished to remain.