North Yorkshire fracking firm claims public support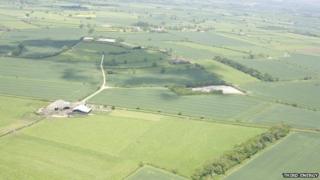 A firm wanting to frack for shale gas in North Yorkshire has told MPs it does have public support for the plans.
Third Energy UK Gas initially wants to hydraulically fracture a test well near the village of Kirby Misperton.
The firm's director, John Dewar, told the Commons Environment Committee the company had operated in the area for 20 years and had "won" people's trust.
The chair of the committee, Anne McIntosh, said she was "sceptical" about Mr Dewar's claims of support.
The committee is holding an inquiry into the Department for the Environment, Food and Rural Affairs' responsibility for fracking.
Mr Dewar said the company had held five public meeting events in the area: "I would say 80% of the people in the area came out of interest and I can honestly say most left saying, 'yes seems OK'.
"I think we went a long way to winning over the silent majority."
Miss McIntosh, who is also the Conservative MP for the area, said: "I think your impression and my impression, Mr Dewar, might be slightly different."
However, Mr Dewar said at the first event many of those opposed to fracking had been "bus-loaded" in from outside the county.
Philip Tate, of the campaign group Frack Free Ryedale, denied that, saying it was a ticket-only event and Mr Dewar was being "mischievous".
Mr Dewar also told MPs that the company, which already extracts gas conventionally at nine sites in North Yorkshire, could eventually want a further 10 sites with between 20 and 50 wellheads.
Speaking after the hearing, Miss McIntosh said: "Ryedale is primarily a tourism and farming community.
"I don't think anyone who lives there or has retired there expects to see this kind of industrial activity on such a large scale."