Released murderer William Kerr arrested over breach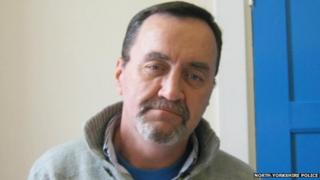 A convicted murder who sparked a nationwide hunt after breaking the terms of his licence has been arrested.
William Kerr, 53, absconded from a bail hostel in Hull in March and was wanted on emergency recall to prison.
North Yorkshire Police arrested him in the Waterloo area of London on Friday, following an appeal on BBC Crimewatch.
Kerr was jailed for life in June 1998 for the murder of Maureen Comfort in Leeds. Her body was found in a bedroom cupboard and she had been strangled.
He was released on license earlier this year.