Ryedale Council faces £150,000 bill over Malton supermarket row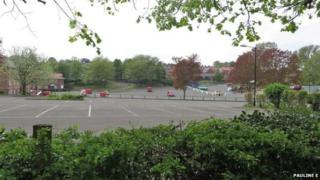 A council is facing a bill of more than £150,000 after losing legal action over plans for a supermarket.
Ryedale District Council granted planning permission for the supermarket on Malton's Wentworth Street car park in 2012.
The Fitzwilliam Estate (Malton) won a judicial review against the decision in July and has now submitted a claim for its legal costs.
The council said it would contest the amount being claimed.
The Fitzwilliam Estate took action because it believed its own plans to redevelop the town's former livestock market would have been damaged by the Wentworth Street scheme.
The High Court found a council officer's report had misled councillors and quashed the planning permission.
It also awarded costs to the Fitzwilliam Estate, which has claimed £145,602 plus VAT.
The council said it would not appeal against the ruling but, in a report to its planning committee, said it believed the amount claimed appeared "completely unreasonable".
The council has not said how much it has spent defending the case.