Row over University of York plans to cancel International Men's Day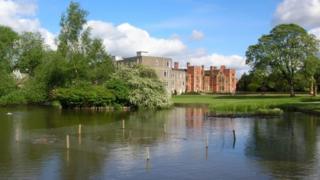 A row has broken out among students in York after a university announced it no longer planned to mark International Men's Day (IMD).
Two hundred people signed a letter on Monday after the University of York announced it would be backing the event.
IMD, on Thursday, highlights men's issues including mental health, suicide and family.
Over 1,000 people have since called on the university to reinstate the event.
A university website article on Thursday said the day would "highlight issues which have an adverse impact on equality for men".
Dr Adrian Lee of the Equality and Diversity Committee said men were under-represented at the university and that issues around education, suicide, crime, violence and family relationships affected all men.
In response, an open letter said students, staff and alumni were "deeply concerned" by the decision to mark the day.
It said a day to celebrate men's issues "does not combat inequality but merely amplifies existing, structurally imposed, inequalities."
The university then apologised and withdrew the statement.
It said: "The intention was to draw attention to some of the issues men tell us they encounter, and to highlight mental health and welfare support which we know men are sometimes reluctant to access."
"We believe we can make meaningful progress in addressing [women's issues and inequalities] while at the same time addressing other aspects of the equality and diversity agenda.
"In the meantime, we can confirm that we will no longer be marking International Men's Day 2015."
A petition to reinstate IMD, started by student Ruth Morris, has been signed by nearly 1,000 people.
A second petition, accusing the university of responding to "mob rule", has 75 supporters: "Should our open letter achieve more signatures than the original you received, [we ask the university to] commit to marking IMD this Thursday and annually henceforth," it said.