Thomas Cullen's online work video plea delivers a job
A man with a learning disability who made an online appeal for work has been employed by a restaurant.
Thomas Cullen, 20, who has Down's syndrome, posted a video having failed to find a job after months of trying.
Charity Mencap said the video highlighted the difficulties faced by people with a learning disability in gaining employment.
Mr Cullen has begun working in the kitchens at the Water Mill, at Carlton Miniott, near his home in Thirsk.
It was one of three job offers the online appeal, which has been seen by 40,000 people, prompted.
Read more about this and other stories from across North Yorkshire
"The people I work with are very lovely and very nice," Mr Cullen said. "I'm excited and now I believe in myself."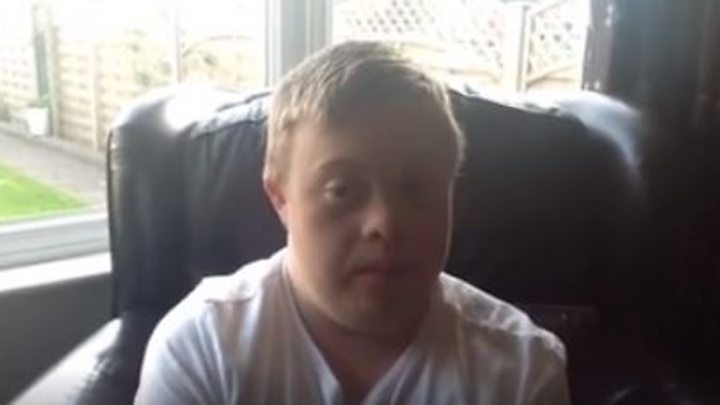 His mother, Carolyn, said it had been difficult for her son to get work: "No-one wanted to give the time to him, they said it would take too long to train him."
She said the business did know the family as her daughter's wedding reception had been held there.
"They did not want application forms or an interview; they just offered him a job. They just said, 'come for a trial and see how you get on'.
"It has been brilliant for him working. It has done a lot for his confidence and his self-esteem. I am really grateful to them," she said.
Mencap said less than a fifth of the 1.4m people in the UK with a learning disability were in employment despite at least 65% wanting to work, and Mr Cullen's story was unfortunately a common one.