York Minster bells to ring at Easter amid row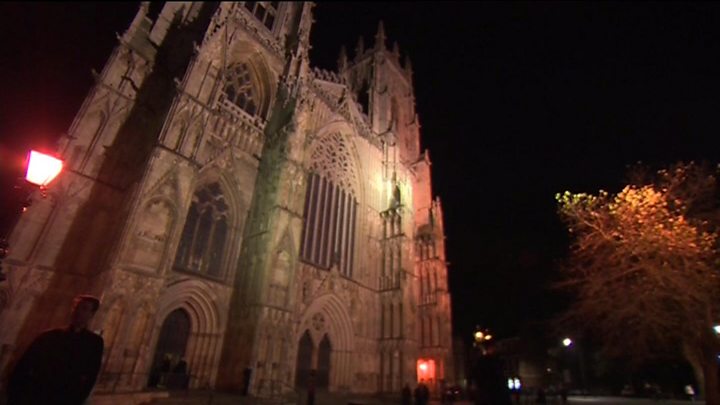 The bells of York Minster will be rung on Easter Sunday, the cathedral has confirmed.
It told the BBC a number of volunteers had offered their services to mark one of the most important days in the Christian calendar.
The Minster Chapter dismissed its 30-strong team of bell-ringers in October, due to "safeguarding issues".
It is currently recruiting for a new paid head of Bell Tower to recruit and train a new team of volunteers.
Read more about this and other stories from York and North Yorkshire
Members of the dismissed team will be able to apply to join a new team, the cathedral authorities have said.
Since the sackings the bells have remained silent on all but three occasions, according to a spokeswoman for the Minster.