North Yorkshire care home had 'ants crawling' over table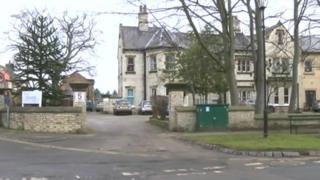 A nurse has described seeing hundreds of ants crawling on a table while a care home resident ate his breakfast.
Kristina Parsons was giving evidence at the inquest into the deaths of three residents of Sowerby House, Thirsk, North Yorkshire.
Albert Pooley, 89, and 85-year-olds James Metcalfe and Harry Kilvington all died in 2016.
The agency nurse said she left work early because she feared losing her nursing registration if she stayed.
Read more about this and other stories from across North Yorkshire
"I went down a corridor, there was a man sat on the edge of the bed eating breakfast with the bedside table crawling in ants.
"It was not just 10 or 15, it was hundreds of them," she said.
When she mentioned that the man needed moving she said staff told her "he was a dirty man who needed to stay there."
Ms Parsons said she did not have contact with the three dead men but had found excrement in a commode and dirty wipes on the floor in Mr Pooley's room.
'Emaciated'
North Yorkshire coroner Michael Oakley also heard Albert Pooley had lost three stone (19kg) between his admission to the home in December 2015 and his death in May.
Pathologist Dr Carl Gray said he showed signs of dehydration and was emaciated but that did not prove neglect as he had a number of chronic conditions.
Another witness, Dr Rachel Doswell, the GP of resident James Metcalfe, said she found him eating with his hands as he was sitting too far from his plate on one visit.
She said the meal, fish and chips, was also unsuitable for a man with two teeth.
The nursing home was found to have shortcomings by the Care Quality Commission (CQC) and now operates as a residential home.
The inquest continues.