Former head teacher Kathryn Bell struck off indefinitely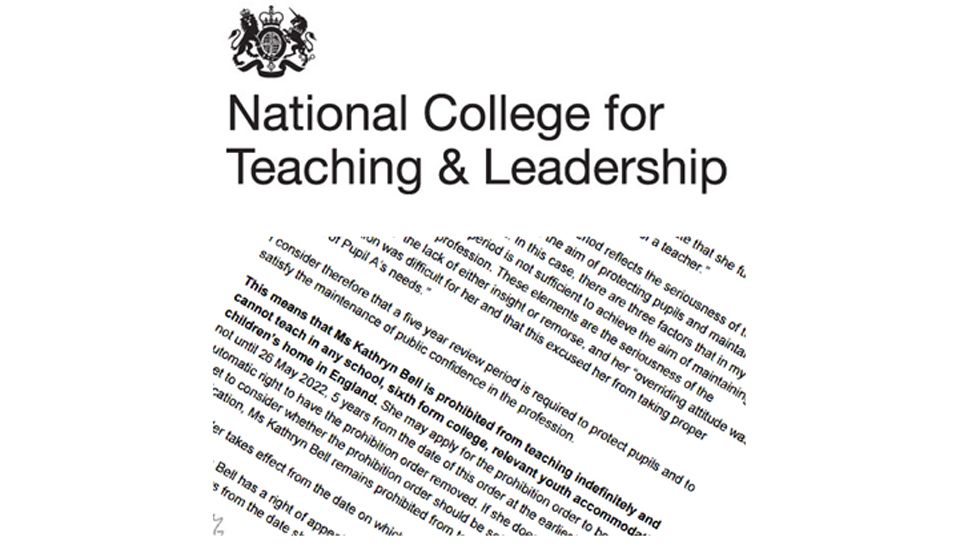 A former head teacher has been banned from teaching indefinitely following claims she called a pupil who said they had been abused an "attention seeker".
Kathryn Bell, former head at Great Smeaton School near Northallerton, failed to safeguard a vulnerable child, a conduct panel found.
The National College for Teaching and Leadership ruled her actions breached child protection.
It said she lacked "insight or remorse".
A report by the panel found Ms Bell, who was head teacher at the school in 2012 and 2013, told the pupil's alleged abuser of the allegations made against him, without first informing the relevant authorities.
It found that "this allowed a potential opportunity for any evidence to be destroyed before the police had an opportunity to investigate".
The panel upheld witness evidence that Ms Bell told staff she did not believe the claims made by the pupil.
It was said Ms Bell used derogatory language to describe both the pupil concerned and one of the child's relatives.
The witness told the panel that Ms Bell claimed the relative was jealous of her and had a "screw loose", describing the child, who has special educational needs, as an "attention seeker, who made up stories".
Ms Bell denied making such comments, but the panel found that on the balance of probabilities it was credible evidence.
The former head also claimed that the relevant authorities were already aware of the disclosure as another witness had contacted Barnardos, and that she had been advised she need not take any further action.
The panel found that Ms Bell had shown a "lack of insight and remorse" and had "abused her position of trust".
It banned her from teaching indefinitely, with the possibility of a review after five years.
Ms Bell had put her own interests first by failing to notify the relevant authorities of the disclosure, and by casting doubt over the credibility of both the pupil and one of her relatives, the panel found.
Related Internet Links
The BBC is not responsible for the content of external sites.