Mental health hospital in York gets go-ahead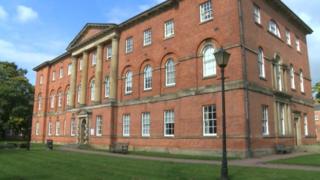 Plans for a mental health hospital in York have been given the go-ahead.
The hospital, with 72 beds in four 18-bed wards, will be based on the former Vickers and Bio-Rad factory site in Haxby Road.
Tees, Esk and Wear Valleys NHS Foundation Trust, which is behind the plan, said it was due to be completed in 2019.
The facility is said to be needed following the closure of Bootham Park Hospital in September 2015.
The 18th Century psychiatric hospital was closed after a report by the health watchdog found it was not fit for purpose.
More breaking stories from around Yorkshire
Inspectors from the Care Quality Commission (CQC) said there were serious risks to patients at Bootham Park, along with poor hygiene and too few staff.
Patients were relocated to different hospitals in the city before it re-opened to outpatients a few months later.