Plan for North Yorkshire PCC to oversee fire and police 'too far'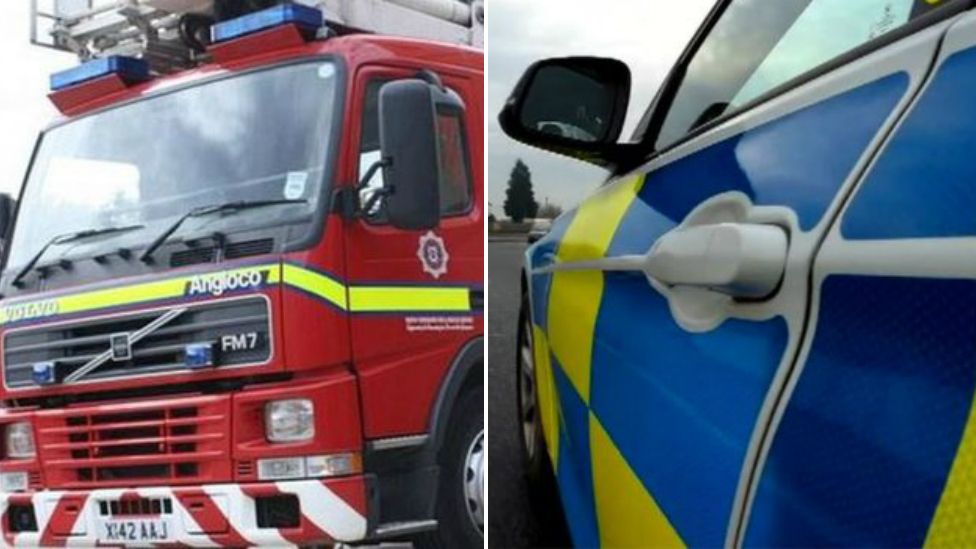 A proposed move for North Yorkshire's Police and Crime Commissioner (PCC) to oversee both police and fire services has been rejected by a watchdog.
Julia Mulligan is hoping to handle budgets and strategy decisions for both organisations, with the North Yorkshire Fire and Rescue Authority disbanded.
North Yorkshire Police and Crime Panel, which monitors the PCC's actions, said the proposal went "too far".
The PCC did not wish to comment, with a consultation on the plan still open.
Responsibility for the fire budget currently lies with the fire service authority, which is made up of 16 local councillors who meet four times a year.
The PCC claims her proposed move would be easy to implement, would save an estimated £6.6m over 10 years and public safety would be "likely to improve significantly".
In August, North Yorkshire County Council's executive recommended that she be given a role on the fire service authority, but it did not support a complete take-over.
Councillor Peter Wilkinson, vice chairman of North Yorkshire Police and Crime Panel, said: "The panel agrees with the general principle of improving collaboration for the benefit of communities and where it also achieves savings that can be re-invested into frontline services, but the commissioner's proposal goes too far.
"She is asking the public - and we as partners - to agree to a proposal which is very high-risk, lacking in any detailed assessment of what it would achieve and which, critically, cannot be reversed if things go wrong."
A business case could still be submitted, despite the panel's opposition, with a public survey about the options running until 22 September.
Related Internet Links
The BBC is not responsible for the content of external sites.