Court concern over pop-up Shakespearean theatre in York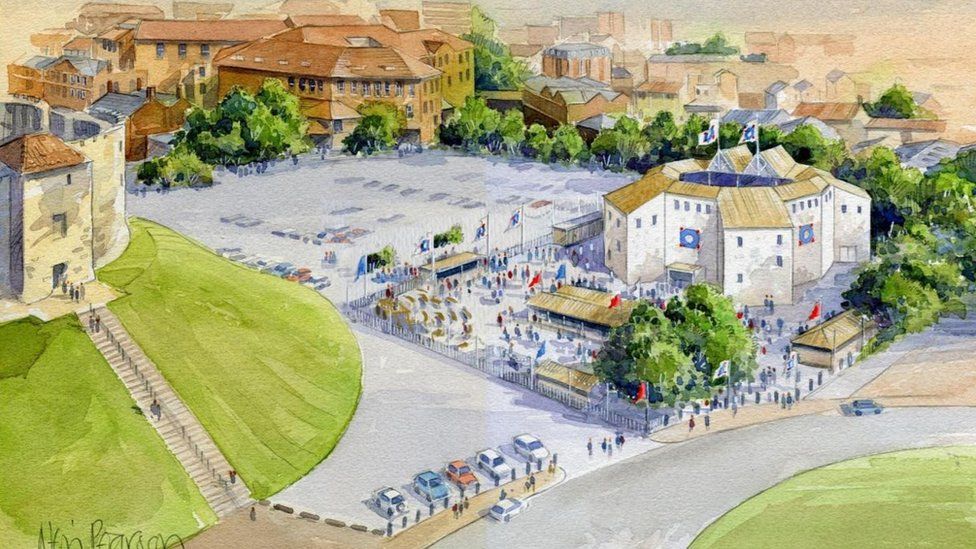 Plans for a temporary Shakespearean theatre would have a "detrimental effect" on the operation of the nearby Crown Court, it is claimed.
The Ministry of Justice (MOJ) has objected to building plans for a pop-up theatre in York's Castle car park.
Applicant Lunchbox Theatrical Productions wants to run the theatre from June to September 2018 with space for up to 950 spectators.
The MOJ claims that would "interrupt the smooth running" of the court.
The applicant has yet to respond to a BBC request for comment.
Irena Skibtschak, from the MoJ's property advisers, GVA, said the development would have a detrimental effect in noise terms on the court's everyday operation.
During the construction phase of the development, the theatre would use the court's access road for deliveries and could potentially hinder prison vehicles from accessing the court building, she added.
Historic England has also expressed concerns about the plans.
In principle, it said it supported the idea but it would like the compound the theatre sits in to be repositioned.
The City of York Council has already agreed to lease part of the car park to Lunchbox Theatrical Productions.
The theatre, based on ones erected in New Zealand and Australia, would be modelled on a combination of the Rose and Globe theatres, built in London in 1587 and 1599 respectively.
A date for the council to consider the planning application has not been set.
Related Internet Links
The BBC is not responsible for the content of external sites.