Harrogate council's lottery plan to fund good causes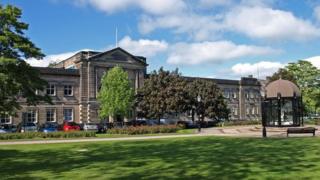 Lottery tickets could be sold by Harrogate council to raise money for good causes in the community.
Tickets for the weekly online draw would cost £1 with the winner getting 20% of the profits from total sales.
At least 60% of proceeds would go towards voluntary or community-based organisations, the council said.
The authority said it would enable it to help local projects that were struggling to survive because of government funding cuts.
Councillor Graham Swift said other councils, which had set up similar schemes, had demonstrated it was an effective way of raising funds.
Aylesbury Vale District Council, the first authority to set up an online lottery, raised more than £70,000 for community organisations, according to a council report.
The Gambling Commission said 19 authorities currently hold licences to run lotteries, although they may not yet be up and running.
If approved by Harrogate Borough Council's cabinet, the lottery could be launched by spring, with the first draw taking place in July.