Yorkshire Dales council tax rise targets second homes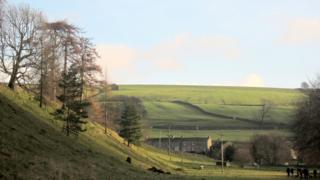 Owners of second homes in the Yorkshire Dales could see council tax on their properties rise by five times the current level.
A proposal approved by the National Park Authority is designed "to help attract and retain families to live and work in the area".
Their figures show there are 1,500 second homes there - more than 10% of the housing stock.
Any increase in council taxes above 100% would require government approval.
More on this and other North Yorkshire stories
If the government agrees, there would be a charge of £8,500 a year on a Band D property.
The current standard charge for a Band D property in Craven District Council, one of the authorities that covers the national park, is £1,640.22.
Currently owners of second homes can get a discount on their council tax of up to 50%.
In a document outlining the plan, the Yorkshire Dales National Park Authority (YDNPA) said second homes "deny a home to a permanent resident and push up prices".
"They also generate a substantial economic loss to the area because for much of the year there is no one in them spending money or using local services.
"This impact is magnified in the National Park because of the obvious limitations on the scope for significant new house-building to compensate," it said.
Conservative leader of Richmondshire District Council, Yvonne Peacock, who also sits on the YDNPA board, said she had nothing against second home owners.
'Community thing'
But she said: "When you've all these homes that are empty, not only in the winter but in the summer as well, you're not getting the same amount of people going to the local pubs, going shopping in Hawes.
"It's a community thing. It's just the fact that they're taking homes that should be used for our local young families to live in."
The YDNPA will now try and collaborate with local councils before approaching the government.
If approved, the rise would be the first to be introduced in a UK national park and would be a five-year pilot scheme to assess the impact.
The rise would not apply to holiday lets.