Sex ban man John O'Neill has terms cut to two years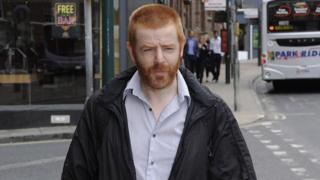 A man's ban on having sex without first telling police has been reduced to two years.
John O'Neill, from York, had been given a Sexual Risk Order (SRO) for an indefinite length of time, which had several conditions attached to it.
North Yorkshire Police applied for the ban to be reduced to two years, to allow the court to be able to review it to see if it should be continued.
A judge at York Crown Court set the order to end on 22 September 2018.
The ruling was made on 21 December last year.
The SRO requires Mr O'Neill to disclose any planned sexual activity to the police or face up to five years in prison.
More news from around Yorkshire
The current order was last amended on 22 September 2016.
It had been made in August 2016, when it was set at notifying police 24 hours before he planned on having sex, but was later amended to be "as soon as is reasonably practicable".
Mr O'Neill, who said he had an interest in sado-masochism, was given the order after being cleared of rape.
Under the order he is not allowed to discuss fantasies and sadomasochistic tendencies with medical staff.
A third party is to be required to be present at his medical appointments, except in an emergency, and his internet use is monitored by North Yorkshire Police.
Det Insp Steve Wilson said: "The court decided that an order is still necessary but it granted some amendments to the conditions."