Uber lodges appeal over York licence ban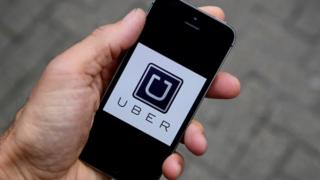 Taxi-hailing app Uber has appealed against a decision by York councillors not to renew its operating licence.
The firm's bid was rejected in December over complaints the city was being "overwhelmed" by drivers using the app.
Concerns about a data breach also contributed to the decision, the City of York Council previously said.
Uber, which filed its appeal on Thursday, has asked to meet councillors "to address their concerns", said a company spokesman.
"We want to continue providing more choice and competition for both consumers and licensed drivers in the city," he added.
City of York Council said: "We always welcome the opportunity to work with the business community to the benefit of our residents.
"As a regulator we are also bound by legal processes and to ensure regulations are applied fairly, impartially and transparently."
Uber can continue to operate until the appeals process is exhausted.
A decision to suspend its licence in Sheffield was lifted in December after a short period.
An appeal is due to be heard in court in June over a similar decision made in London.