Council to sue Highways England over Selby bypass repair costs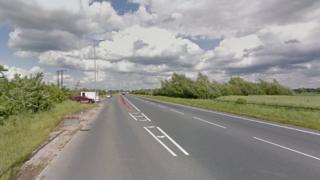 A council intends to sue Highways England after it built a "substandard" major road which cost the authority millions of pounds to make safe.
The A63 Selby bypass, designed to take heavy goods vehicles away from the town centre, was built in 2003 but within 10 years the surface had deteriorated.
North Yorkshire County Council said it was seeking to recoup some £7m costs that the agency was refusing to pay.
Highways England said it would be following necessary legal proceedings.
Read more stories from across Yorkshire
Responsibility for the bypass was transferred from the government to the council in 2009.
The authority said a short time after that, the road started to deteriorate badly and was the subject of regular complaints from residents, businesses and drivers.
The material used to surface the road had failed and investigations found problems with the structure and the lower layers of its construction.
The council said although financial liability for the costs of repairs had never been resolved, Highways England had initially said it would contribute.
Councillor Dan Mackenzie, North Yorkshire's executive member for highways, said: "We are very frustrated to find ourselves in a position where we have no choice, for the sake of the county's taxpayers, but to take direct legal action to recover £7m.
"This is most of the cost that resulted from the substandard construction of the bypass when it was first built."