Yorkshire Dales National Park to bid for dark skies reserve status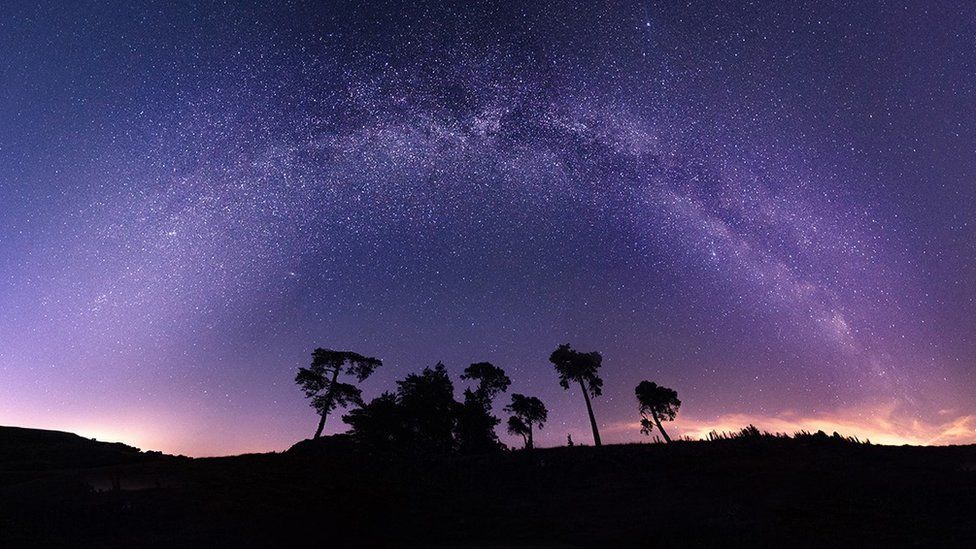 The night sky over the Yorkshire Dales National Park could be a bigger draw for stargazers if a bid to turn it into a dark sky reserve is successful.
The park authority has announced plans to obtain international dark sky reserves status by 2021.
It is part of a range of measures aimed at boosting visitor numbers set out in a draft five-year management plan.
The status means the night sky is protected and restrictions are introduced to prevent light pollution.
Four areas of the park are currently designated under the UK's Dark Sky Discovery scheme, but Mark Allum, head of access and engagement at the park authority, said obtaining international recognition was "a different beast altogether".
However, he said despite the extensive work needed to meet the criteria, the recognition would be "worth the effort".
"Dark skies status will bring a benefit to businesses involved in tourism at what is otherwise the quietest time of year," he said.
He said there was already wide-spread support for the plans, including from "some B&Bs which have bought binoculars and telescopes for guests to enjoy the night sky".
Mr Allum said the authority aimed to build on the success of its annual Dark Skies Festival, which is now in its third year.
To achieve the status the authority must produce a light-management plan to include an audit of all external lighting to ensure it meets the required standards.
In addition, the park authority's draft plan includes measures to support sustainable tourism, improve cycle routes and footpaths, protect wildlife, and engage more with young people.
Related Internet Links
The BBC is not responsible for the content of external sites.