'Dangerous drivers' prompt Scarborough car cruise crackdown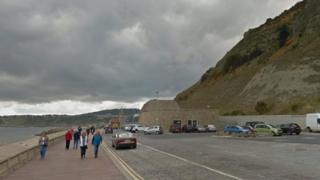 More powers are needed to deal with "dangerous drivers" whose actions put lives at risk at a car cruise event in Scarborough, police said.
Several roads were closed on Sunday following reports of speeding and cars performing stunts, North Yorkshire Police said.
The force is now looking at preventing future meets from taking place.
Event organiser Ryan Linley said it was unfair to target everyone over the actions of "a few idiots".
Insp Graeme Kynman, of North Yorkshire Police, said it was evident that some of those attending the weekend event were driving dangerously.
"We simply could not take the risk posed to the many adults and children who were enjoying the sunshine and entertainment in the area," he said.
"The safety of pedestrians has to be a priority."
'The right reason'
The force said it also dealt with a high volume of calls from the public to report anti-social driving.
Up to 400 modified cars attended the meet, it added.
But Mr Linley, from the Static Royals car appreciation group, said: "Most people are there for the right reason."
"They come to show off the work they have done on their cars," he said.
He added that it was a family-friendly event and should not be threatened by the actions of "a few idiots".
North Yorkshire Police and Scarborough Borough Council are now considering a Public Space Protection Order, which would give greater powers to prevent further events taking place.