Grassington driver jailed after swearing at speed cameras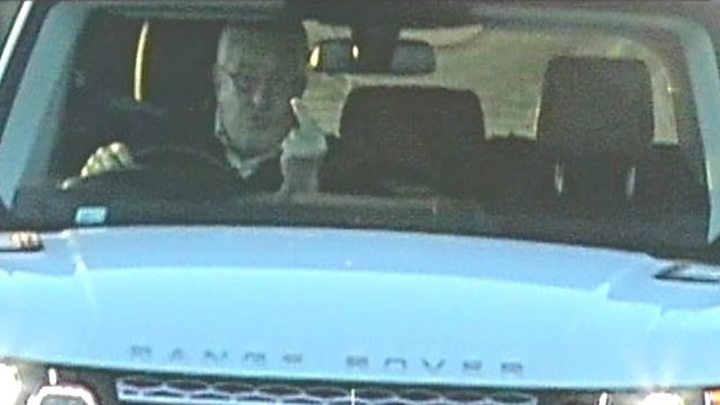 A driver caught swearing at speed cameras three times in less than a week has been jailed for eight months.
Timothy Hill, 67, was pictured making rude gestures as he drove along the A19 in North Yorkshire in December.
Police discovered he had a device fitted in his car to jam the cameras that he later tried to destroy when officers began investigating.
Hill, of Old Mill Lane, Grassington, near Skipton, admitted four counts of perverting the course of justice.
More stories from across Yorkshire
Teesside Crown Court heard Hill was caught swearing at the cameras near Easingwold, Thirsk and Crathorne while driving his white Range Rover between 9 and 13 December 2017.
On all three occasions, he was photographed gesturing at the camera with his middle finger.
North Yorkshire Police also detected the laser jammer on his white Range Rover.
Hill initially lied about where the vehicle was and tried to destroy the device but later admitted he was the driver and he had fitted the jammer.
Police were unable to record Hill's speed but charged him with perverting the course of justice.
Traffic Constable Andrew Forth said: "If you want to attract our attention, repeatedly gesturing at police camera vans with your middle finger while you're driving a distinctive car fitted with a laser jammer is an excellent way to do it.
"It's also an excellent way to end up in prison.
"Drivers who fit laser jammers may mistakenly feel smug about 'getting one over' on the police, but we can tell if motorists are using these devices, and we will always endeavour to bring them to justice."
Hill was also disqualified from driving for 16 months.