Harrogate funeral director stages poverty march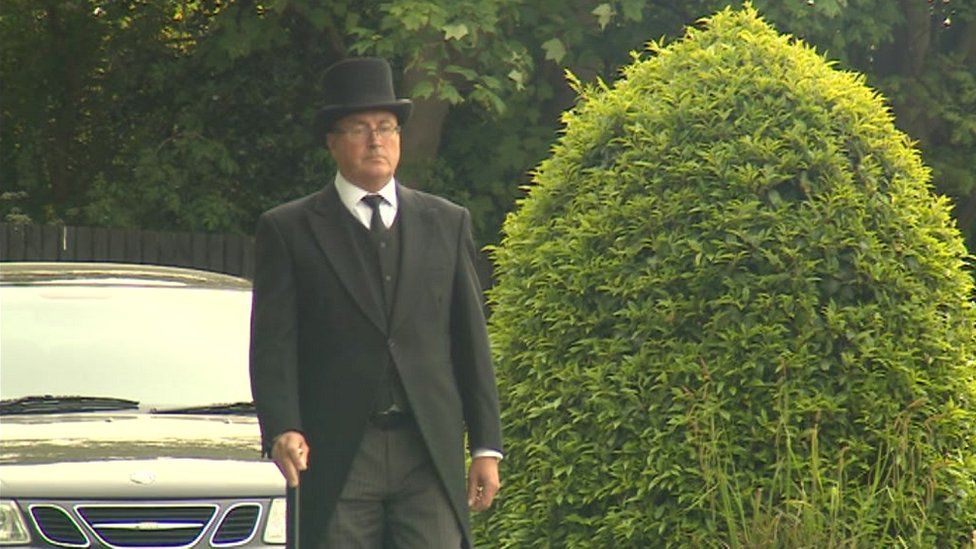 A funeral director is to walk 220 miles to London to highlight the increasing number of people who are having to borrow money to meet funeral costs.
Jonathan Robinson is set to walk from Harrogate, North Yorkshire, to Westminster starting on Monday.
He wants the funeral grant for people on benefits to be increased by the Department for Work and Pensions (DWP).
A government spokesperson said it provided an "important contribution" and averaged "over £1,400".
Mr Robinson said a basic funeral cost at least £2,000.
Mr Robinson said there was always a shortfall and some families on limited incomes were having to borrow money to pay for funerals.
This could leave such families turning to money lenders, he said.
"Often it will come back to the funeral director to enter into an arrangement with the family", he said.
A government spokesperson said: "We understand that bereavement is an incredibly difficult time for people.
"Funeral Expenses Payments provide an important contribution towards funeral costs and are available to people on means-tested benefits. The average award is over £1,400."
The grant includes some of the direct funeral costs such as cremation fees, and up to £700 for funeral directors' fees, flowers or the coffin.
The £700 figure has been fixed since 2003 and increasing costs often left a shortfall for the bereaved, Mr Robinson said.
The funeral director's grant should now be about £1,200 if adjusted for inflation, he said.
"I am taking the trouble to get off my backside to walk to London, because I feel absolutely passionate about the campaign", he added.
Mr Robinson said he was to meet Work and Pensions minister Kit Malthouse.
Related Internet Links
The BBC is not responsible for the content of external sites.