Manchester Arena Attack: Victims taken on theme park day out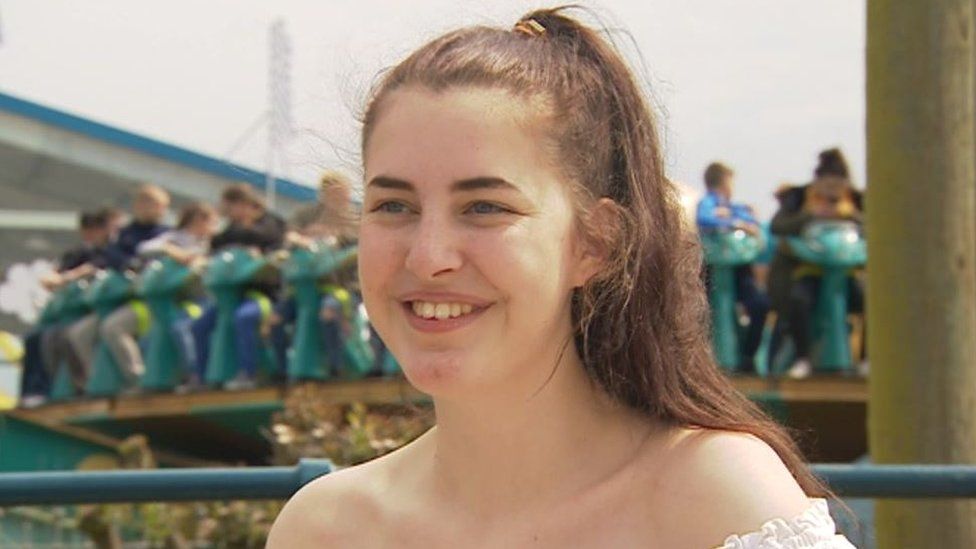 Hundreds of people caught up in the terror attack at Manchester Arena have met at a theme park in North Yorkshire.
The owners of Flamingo Land near Malton donated up to 1,000 tickets to the affected families and Goodwins Coaches provided free coach travel.
It comes days after the first anniversary of the attack, in which 22 people died and hundreds were injured.
Rachel Crowcroft was at the park with her family and said it was "a milestone in the journey of recovery".
Mrs Crowcroft, from Otley, West Yorkshire, was at the arena with her daughter when a bomb was detonated at the end of an Ariana Grande concert on 22 May 2017.
She said she did not go to Manchester for the remembrance events because she and her daughter could not face the crowds.
"This week has been pretty awful, we have had a lot of tears, my daughter is really struggling, she has been so upset," she said.
"I think it's fantastic that this has been organised, there has not been much fun over the last year, it has all been about trauma and how we feel going to places.
"There are going to be crowds and it's not going to be easy but I need to lead by example so she can have a good time and know these things don't happen every day."
Evie Wojarski, 15, from Huddersfield, West Yorkshire, was also at the arena last May.
She said: "It's nice to see everyone coming together - it's scary being in a crowded area but it's not that bad.
"This week has been hard but it's easier now the anniversary has gone."
Gordon Gibb, chief executive of Flamingo Land, said: "There is a tremendous sense of reward, to turn a real negative tragic situation into a positive one, hopefully we can put loads of smiles back on people's faces.
"We have been asked to be mindful of loud noises and explosions so we have made modifications to make sure we don't bring any memories back."
Related Internet Links
The BBC is not responsible for the content of external sites.