Church service commemorates eight million fallen warhorses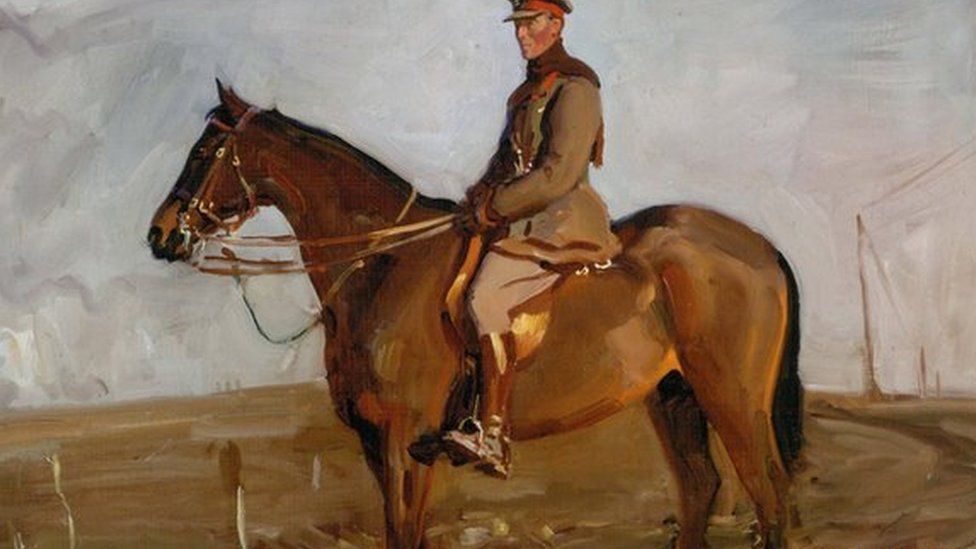 Eight million horses, donkeys and mules that died in service during World War One have been commemorated in a church service.
Four churches in Coverdale, North Yorkshire, joined to host the open-air War Horse Remembrance Service.
Equine charity Brooke said eight million horses, donkeys and mules are thought to have died between 1914 and 1918.
People, horses and dogs gathered by Pinkers Pond in Leyburn.
The High Sheriff of North Yorkshire, Christopher Legard, and Countess Charlotte Peel were amongst those who took part in the ceremony.
The churches invited local racing stables, pony clubs and hunts, with proceeds from the service going to Brooke.
Hannah Russell, of Brooke's Every Horse Remembered campaign, said horses, donkeys and mules died in the war from shellfire, gas attacks and extreme conditions.
"It's so important that we honour the contribution of animals of the past in order to ensure a better future for the horses, donkeys and mules of today," she said.
Related Internet Links
The BBC is not responsible for the content of external sites.