Ex-ambulance crash driver appears at Skipton court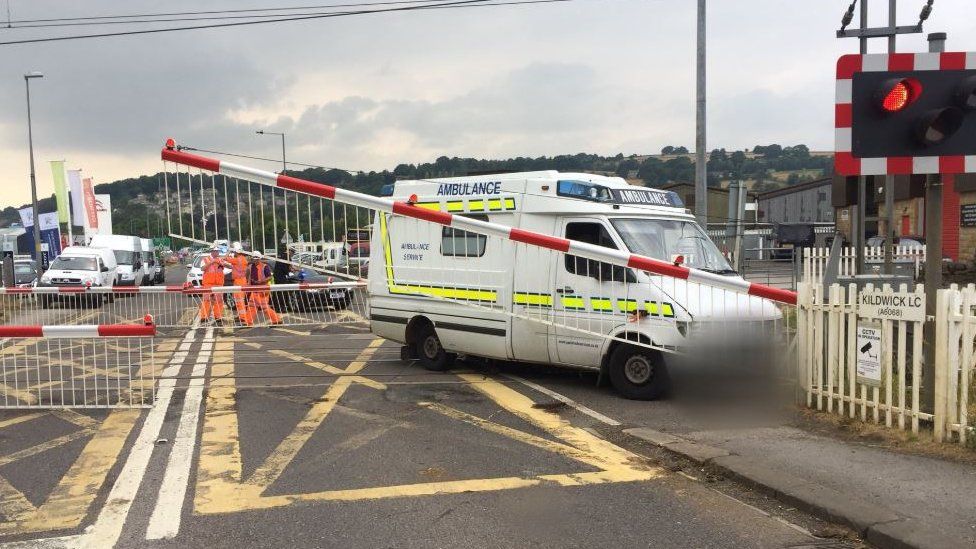 The driver of a decommissioned ambulance that crashed into a railway barrier has pleaded guilty to dangerous driving and other charges.
Shane Hughes, from Halifax, appeared at Skipton Magistrates' Court. He denied a number of offences. Two charges were withdrawn.
The ambulance hit a barrier near Kildwick, North Yorkshire, in July.
Mr Hughes was given unconditional bail and is to appear at Bradford Crown Court on 14 September.
He pleaded guilty to driving while disqualified, driving without insurance and endangering the safety of persons on the railway.
But he denied failing to provide a specimen for analysis, trespass and possession with intent to supply.
Charges of failure to stop for police and obstructing a railway were withdrawn.