Bacon saved after pedometer-eating pig's poo starts farm fire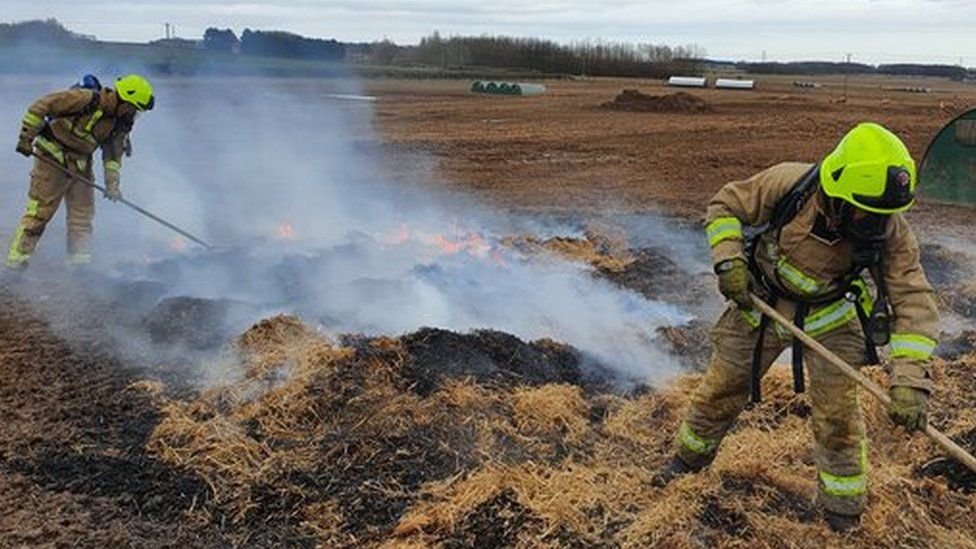 A peckish pig who swallowed a pedometer ended up sparking a fire in its pen.
Fire crews were called to a farm near Bramham, Leeds, at about 14:00 GMT on Saturday after copper from the pedometer's batteries apparently reacted with the pig's excrement and dry bedding.
The pedometers were being used on pigs to prove they were free-range. No pigs or people were hurt in the fire.
North Yorkshire Fire and Rescue Service said it had gone to "save the bacon".
"Cause of fire attributed to a battery-powered pedometer carried by one of the pigs (to prove it was free-range), which was eaten by the other."
The fire service said crews were sent at about 14:00 GMT after "nature had taken its course".
Related Internet Links
The BBC is not responsible for the content of external sites.