Coronavirus: Couple fined for 135-mile trip to Whitby 'to smell sea'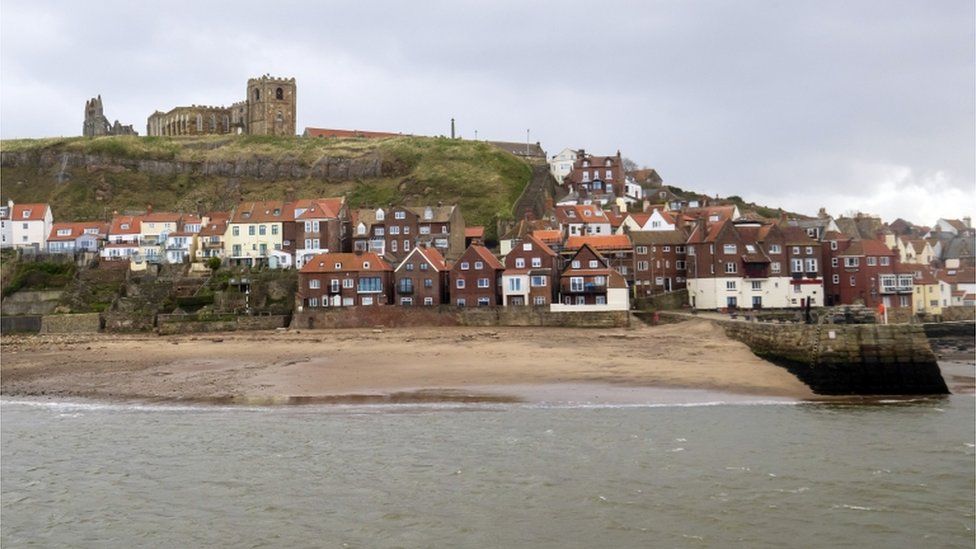 A couple were fined for breaking the coronavirus lockdown rules by making a 135-mile round trip to a coastal resort "to smell the sea".
The pair were caught by police after travelling from Boston Spa, near Wetherby, to Whitby.
Police said it was "not a reasonable excuse to travel into our area and they were told to return home immediately".
The local neighbourhood policing team said: "We will continue to work hard to protect Whitby and the residents who are working just as hard to keep the town and rural areas safe."
North Yorkshire Police has already warned of people breaking lockdown rules to travel to the area.
Earlier this week, the force said members of the public had been "blatantly ignoring" measures to curb coronavirus by visiting local beauty spots.
Last weekend the force issued 61 fines, with Malham proving a "hot-spot" for day-trippers from elsewhere in the country.
On Monday, police said two bikers had been stopped by officers patrolling the A169 after travelling from Rochdale in Greater Manchester "purely for fish and chips".
The same day, a driver from Leeds was stopped by police after overtaking a tractor while on a trip to the seaside for "some fresh air".
A set of strict measures have been introduced to fight the spread of coronavirus meaning nobody may leave their homes "without reasonable excuse".
The government is expected to announce the next steps in its response to the epidemic on Sunday.
Related Internet Links
The BBC is not responsible for the content of external sites.