Trans-Siberian Railway exhibition to show Faberge gems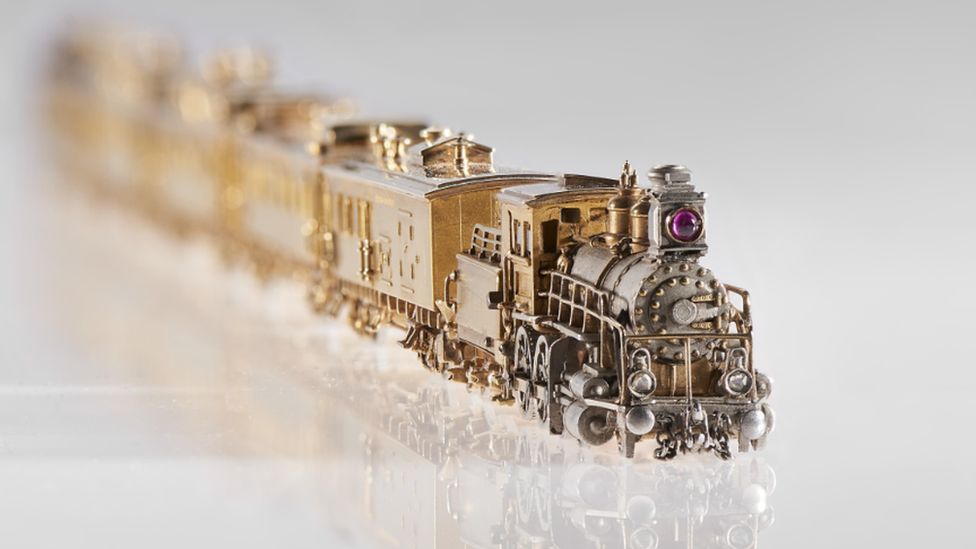 An exhibition on the Trans-Siberian Railway will display priceless artefacts from Russia including a Fabergé egg.
Trans-Siberian: The World's Longest Railway will be held at the National Railway Museum in York in March 2021.
A smaller display at London's Science Museum was also announced earlier, on the anniversary of the line's completion in 1916.
The route runs 5,772 miles (9,290 km) from Moscow to Vladivostok.
A journey along the railway's length goes through seven time zones and takes up to seven days.
The famous Fabergé Easter egg known as The Great Siberian Railway, that contains a bejewelled model train, is to be displayed in York.
The jeweller and entrepreneur Carl Fabergé fashioned his eponymous eggs from gems and precious metals in his St Petersburg workshop starting in 1885.
Other exhibition highlights will include model carriages of a Siberian express, a model of the Newcastle-built icebreaker and archival documents and drawings.
Judith McNicol, from the museum, said the exhibition would bring "together exquisite treasures from Russia and the colossal engineering feats that allowed travellers to cross a continent by railway."
The free exhibition will explore the railway's engineering challenge, its social and economic impact and the travelling experience.
JSC Russian Railways, who operate the route are collaborating on the displays.
Vadim Mikhailov, for the railway said: "We feel privileged to be part of a railway exhibition in the country where railways began, but which also supported the birth of Russian railways, supplying steam locomotives for the first Russian railroad."
Trans-Siberian: The World's Longest Railway is to open on 26 March 2021.
Related Internet Links
The BBC is not responsible for the content of external sites.