Great Yorkshire Show to run for four days in Harrogate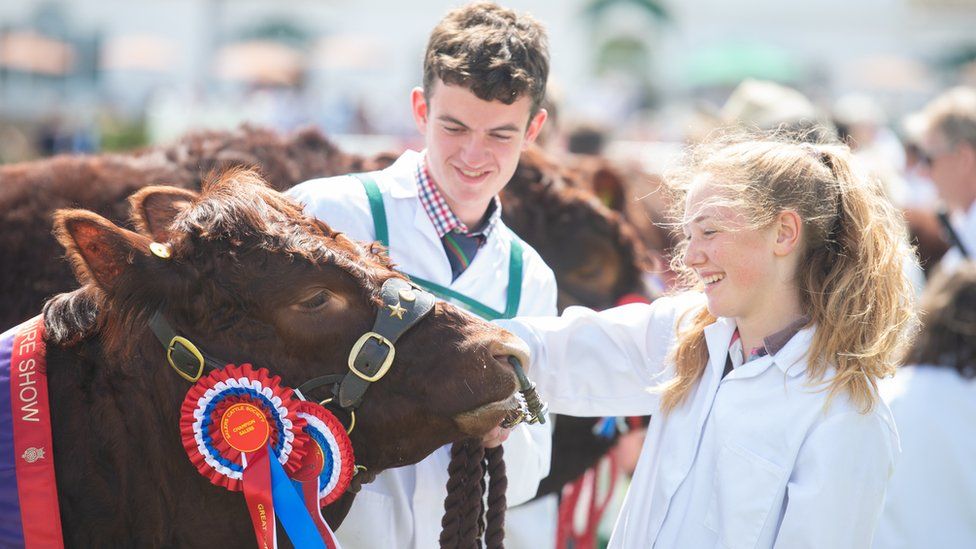 The Great Yorkshire Show is to take place over four days for the first time in its history if it goes ahead as planned in July, organisers have said.
If the government's "road map" out of the coronavirus lockdown remains unchanged, the event in Harrogate is due to run from 13-16 July.
Yorkshire Agricultural Society (YAS), the show's organiser, said it expected a "strict cap" on visitor numbers.
However, adding an extra day meant more visitors could attend safely, YAS said.
Honorary show director Charles Mills said: "We do expect there to be a limit on how many people can attend on any one day of the show.
"So, for the first time in our history, we believe the best option is to offer a four-day event."
YAS expected most sections of the show - the 162nd in its history - to go ahead with "an emphasis on holding as many activities outdoors as possible", Mr Mills said.
"There will be some changes this year, but we want to deliver as much of a normal show as restrictions allow and it remains our position that the show will only go ahead if it is safe to do so.
"We understand there is an element of risk in planning for an event of such scale given the potential for restrictions to change, however we accept this and firmly believe it is well worth planning for the show to take place."
Tickets for the Great Yorkshire Show are due to be released on 1 June, YAS added.
In 2020, the event was cancelled in full for the first time since the foot-and-mouth outbreak in 2001.
Related Internet Links
The BBC is not responsible for the content of external sites.