York traffic lights 'pose electrocution risk'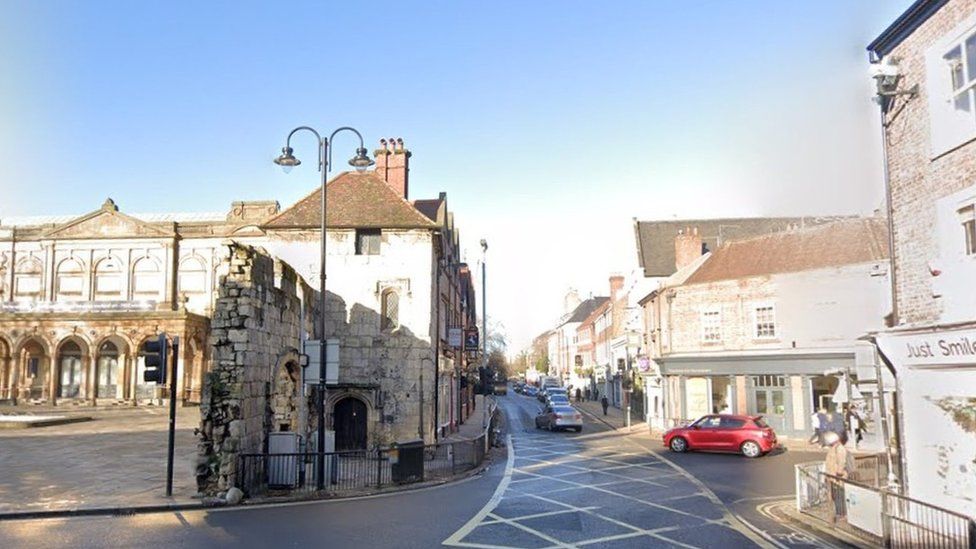 Faulty traffic light cables at a busy city junction could pose a risk of electrocution to the public without urgent repairs, a council has said
The signals, at the junction of Gillygate and Bootham, in York, have been deemed beyond repair and at imminent risk of permanent failure.
Although the risk of electrocution is remote, council inspectors said planned repairs must be brought forward.
They also identified a risk of crashes as a result of regular malfunctions.
A survey also found most of the equipment needed replacing and there was potential for it to fall and injure pedestrians.
York City Council assured the public that safety devices would trip and protect people in the event of an electrical fault.
The authority said the repairs, which start from 19 September and last around five weeks, would cause disruption for drivers but traffic marshalls would be on hand to help.
Among the most significant restrictions are:
Closure of Gillygate at the junction with Bootham / St Leonard's Place 24/7 from Sunday 19 September to Saturday 2 October to all vehicles.
Night-time closure of Bootham at the junction with Gillygate / St Leonard's Place from 7pm until 11pm 4 October to 7 October to all vehicles
Suspension of the taxi rank on St Leonard's Place near Bootham Bar.
Related Internet Links
The BBC is not responsible for the content of external sites.