Car cruising: Scarborough ban set to be renewed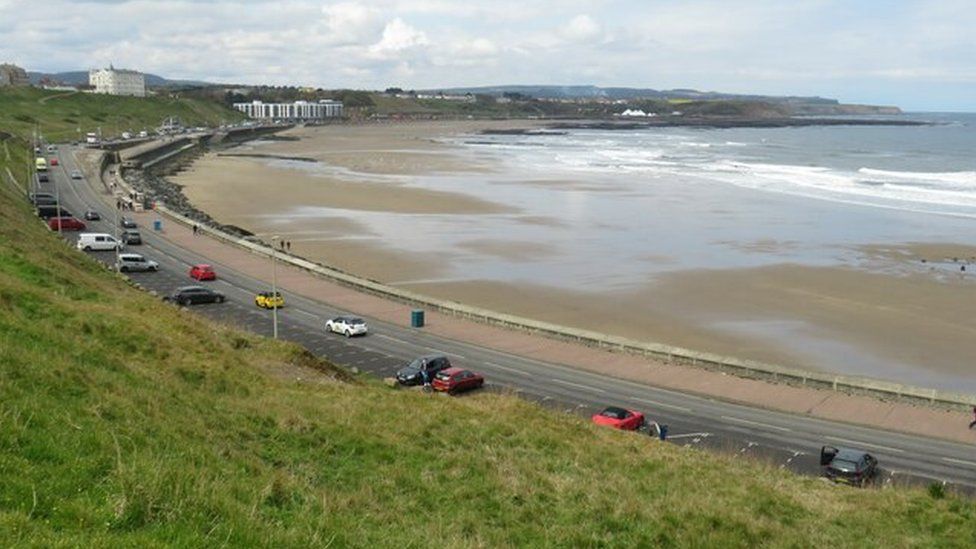 A ban on car cruising along a resort seafront is set to be renewed despite hundreds of people voicing opposition.
The automotive meet-ups, where enthusiasts gather to show off modified vehicles, were stopped by Scarborough Council in 2018.
It introduced a three-year ban after major damage to a road at one event.
A report said the majority of almost 600 consultation responses opposed an extension, but advised that renewing the order would be "reasonable".
Car cruising events are unofficial gatherings that often attract complaints about noise, safety and anti-social behaviour.
Scarborough's seafront was a popular location, but the council took action in 2017 after it was left with a £50,000 bill to deal with the damage to a newly resurfaced road.
The driver involved was prosecuted and pleaded guilty to dangerous driving and damaging property.
In 2018 a Public Spaces Protection Order (PSPO) made it a fineable offence to attend, participate or promote an event, with £100 fixed penalty notices or fines of up to £1,000 for those who flout the ban.
Organised events can still take place if they have written permission from the council.
According to the council's report, extending the order is supported by North Yorkshire County Council, North Yorkshire Police and the region's Police, Fire and Crime Commissioner.
A public consultation received almost 600 responses, the report said, with the majority opposed to renewing the order.
However, council officers said the responses from those living in the area favoured extending the ban.
According to the Local Democracy Reporting Service, the report said the council and police have no control over timing and numbers as events are not formally organised.
Despite the opposition to the ban, it said that "on balance it is considered that renewing the PSPO would be a reasonable response" and a useful tool to "discourage dangerous and anti-social activity".
Related Internet Links
The BBC is not responsible for the content of external sites.