Claudia Lawrence: Police end Sand Hutton lake search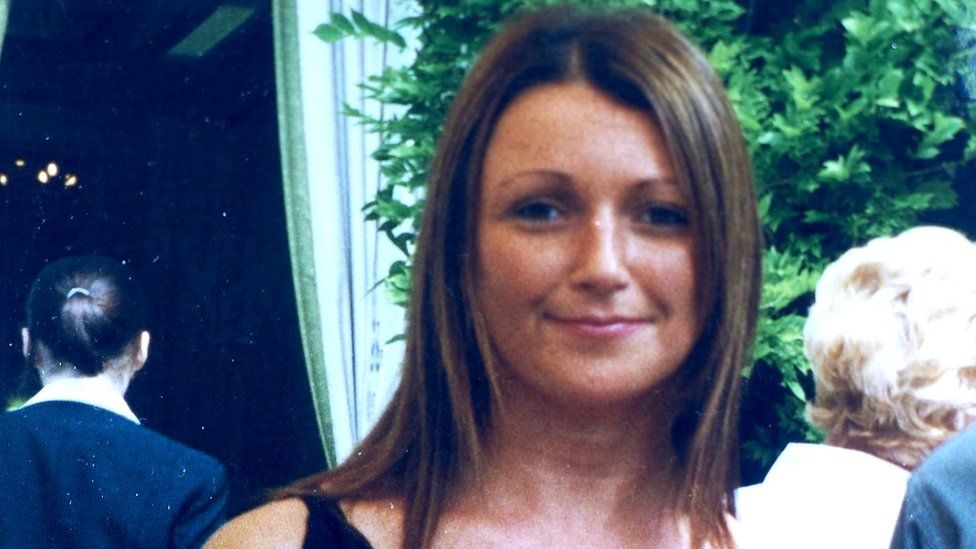 Nothing of significance has been found during the latest search for clues to the suspected murder of Claudia Lawrence, police have confirmed.
The 35-year-old chef has not been seen since she failed to turn up for work at the University of York in March 2009.
Police began a search of Sand Hutton gravel pits, about eight miles (13km) outside the city, on 24 August.
North Yorkshire Police said some items, with no obvious link to Ms Lawrence, were being assessed.
Leading the inquiry, Det Supt Wayne Fox said "nothing of obvious significance" was located during searches of part of the wooded area and in the smaller of the two lakes at the site.
He said separate strands of information had been received which led to the two-week search at Sand Hutton.
"When we assessed these separate and independently-sourced pieces of information against the wealth of information already generated during the last 12 years, we found they correlated with other information pointing to the area of Sand Hutton," he said.
Det Supt Fox added that officers had consulted with national experts and concluded they could not discount the "possibility that Sand Hutton gravel pits could have a major relevance in explaining what happened to Claudia".
He said the force had been duty bound to conduct thorough searches.
"Not searching was not an option - not for Claudia, not for her family and not for the wider public," he added.
The searches at Sand Hutton involved draining the smaller of the two lakes and combing through extensive woodland that surrounds both lakes.
Det Supt Fox said while a small number of items were recovered during the two-week search, which were being assessed for their forensic potential, any relevance to Ms Lawrence's disappearance had not currently been established.
The disappearance of Ms Lawrence sparked one of the longest running and highest profile missing person cases in the UK.
She was last seen at 15:05 GMT on Wednesday 18 March 2009 as she walked towards her home on Heworth Road, York.
That evening she spoke to both of her parents in separate phone calls, but failed to arrive for her shift at Goodricke College the following day.
Her father, Peter Lawrence, reported her missing on 20 March. A friend of Ms Lawrence's had called him after she did not turn up at a local pub on the evening of 19 March.
A number of people have been questioned in connection with her disappearance, but no charges have ever been brought.
Det Supt Fox said the publicity surrounding the latest search had prompted members of the public to come forward with new information, which would be assessed and investigated.
He added North Yorkshire Police was not liaising with any other police force about the information received.
He said the force remained committed to establishing what had happened to Ms Lawrence.
"You cannot fail to be moved by the ongoing suffering of a mother who does not know what has happened to her daughter," he said.
"I again repeat the request to those who know what has happened to Claudia to do the right thing, come forward and help end the torment of Claudia's family."
Ms Lawrence's father died in February without ever finding out what had happened to his daughter.