University of York: Students housed 36 miles away in Hull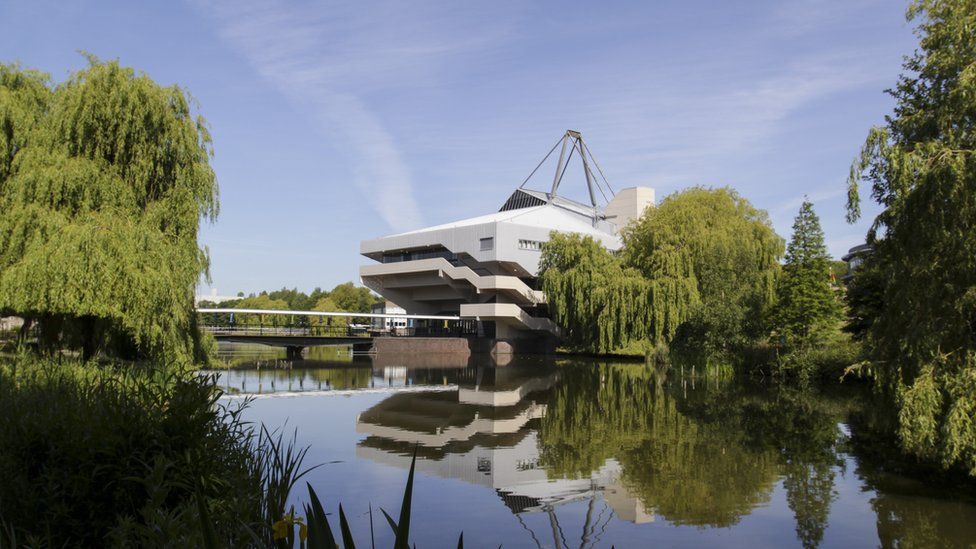 University of York students who missed out on a place in halls have been offered rooms 36 miles away - in Hull.
About 150 undergraduates face the 72-mile (116km) round trip to attend lectures due to huge demand and a housing shortage.
One parent said some were "scrabbling" to find accommodation while others had opted to defer their studies.
University bosses promised to lay on free travel and offered a 10% rent reduction for those affected.
They said they were "very sorry for the inconvenience" caused by the temporary measure and blamed a "huge demand for university accommodation" across the whole of the UK.
Alison Bishop's son Rhys, who is due to start a electronic engineering course in two weeks, has only just been allocated accommodation in Hull.
Speaking before his place was confirmed, she said: "We were told we'd hear by 10 August and first years were guaranteed accommodation if they applied by 27 July," she said.
"The dedicated phone line was turned off and no-one was answering emails for a time, so everyone had six weeks to find accommodation.
"It just feels greedy that the university are happy to give Rhys a place and take £9,000 fees but don't really care where he lives."
Upon hearing Rhys had secured a room in Hull, Ms Bishop said the distance was "not ideal but a big step forward" and the family were "so relieved" that he would get to go to university.
The University of York said it was working hard to find additional rooms and promised new campus accommodation would be ready from January.
A spokesperson acknowledged the situation was "not ideal", and the solution arose from the university's "close links" with Hull.
As well as the rent reduction, affected students would be offered comprehensive welfare support and travel on a free shuttle bus service between the two cities, they added.
The journey from Hull Paragon station to the York campus in Heslington is about 36 miles and takes just over an hour by road or between 60-90 minutes by train.
Related Internet Links
The BBC is not responsible for the content of external sites.