'#MeToo gave me confidence to report my sexual abuse'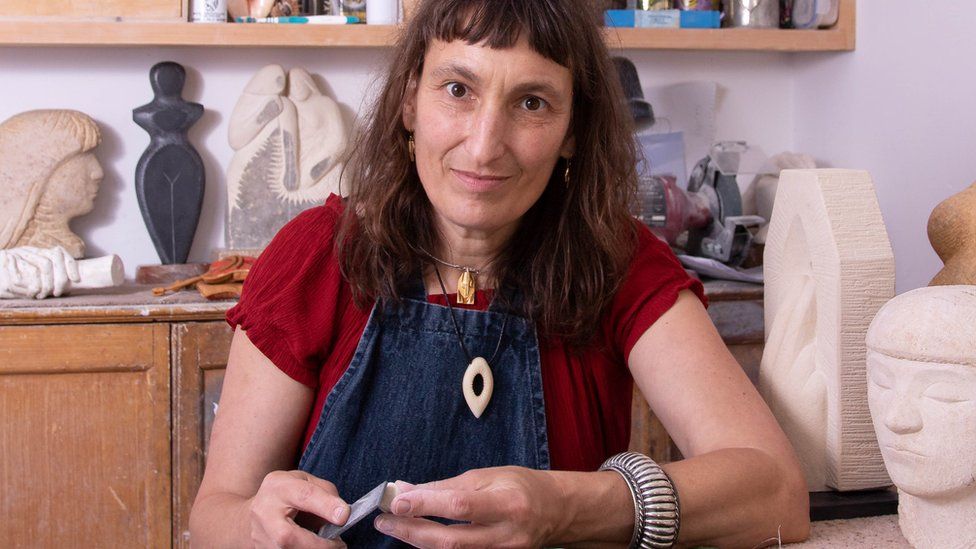 An artist who was sexually abused 25 years ago says the MeToo movement gave her the confidence to speak out.
Lucy Churchill said reports about disgraced Hollywood mogul Harvey Weinstein had encouraged her to discuss her experience and contact police.
Her abuser admitted the assault against her and was given a suspended sentence.
Sexual abuse support charity the Survivors Trust said it had seen growing national demand for services, with waiting lists longer than ever.
Ms Churchill, who has waived her right to anonymity, went to police 24 years after the sexual abuse she suffered when she was younger.
She credits the MeToo movement, which drew mainstream attention after studio chief Weinstein was identified as a serial abuser, with giving her the confidence to speak up about what happened to her.
Through York-based charity Survive, she was able to open up and discuss her case with others who had been through similar experiences.
"It was only when I heard women talking of their experience of Harvey Weinstein that I understood these things happen to people from people they knew," she said.
"It happened 25 years ago and when I went to the group sessions at Survive, there were several other women there who were talking about historic cases.
"It just shows it's not something you get over, it's not something you can push back.
"I think because of the MeToo movement a lot of women are able to talk about it and they're now encouraged it's OK to talk about historic cases because you don't have to go to the police within 24 hours - they still take it seriously."
Ms Churchill leaves some of her art and sculpture faceless to raise awareness of sexual abuse.
"I just kind of left it like that and thought oh I'll draw a face on, and carve into it tomorrow. Then I thought, actually, that is how being a victim of sexual assault makes you feel - it's not having a face, not having a voice."
She also used her work to raise funds for the charity which supported her, and her first exhibition is being held at The Art of Protest Gallery in York this week.
The Survivors Trust is an umbrella agency which works with 124 rape and sexual abuse services in the UK, including York-based Survive, which helped Ms Churchill.
It said the vast majority of member agencies across the UK also reported an increase in calls and referrals throughout 2020 and 2021, which is showing no sign of slowing down.
Ms Churchill said getting help at Survive enabled her to "put down her baggage" and brought "a great sense of lightness and confidence".
CEO of Survive, Mags Godderidge said the charity had had more requests for help in the past 12 months than in its 30-year history.
Many struggled with a lack of support during the coronavirus pandemic, she said, and have turned to Survive for counselling and group support, and its helpline for adults affected by sexual violence.
"We're definitely finding people are suffering more anxiety than perhaps survivors we've supported previously, more depression, more isolation, more complex needs.
"We see people coming forward who've never disclosed previously. We see people in their 70s and 80s who are processing what happened to them in their childhood so the impact of sexual violence can be far-reaching and long-term."
"What we're trying to do at Survive is offer people hope that things can be different, that with the right support they can rebuild their lives."
A Ministry of Justice spokesperson said: "We are doing more than ever to help victims of crime and 16 charities across the North East and Yorkshire have benefitted from the £300m in funding we invested in support services over the last year.
"Our recent action plan will transform the criminal justice system's response to rape and a Victims' Bill will enshrine their rights in legislation."
Related Internet Links
The BBC is not responsible for the content of external sites.