York and Scarborough hospitals moved to highest level of alert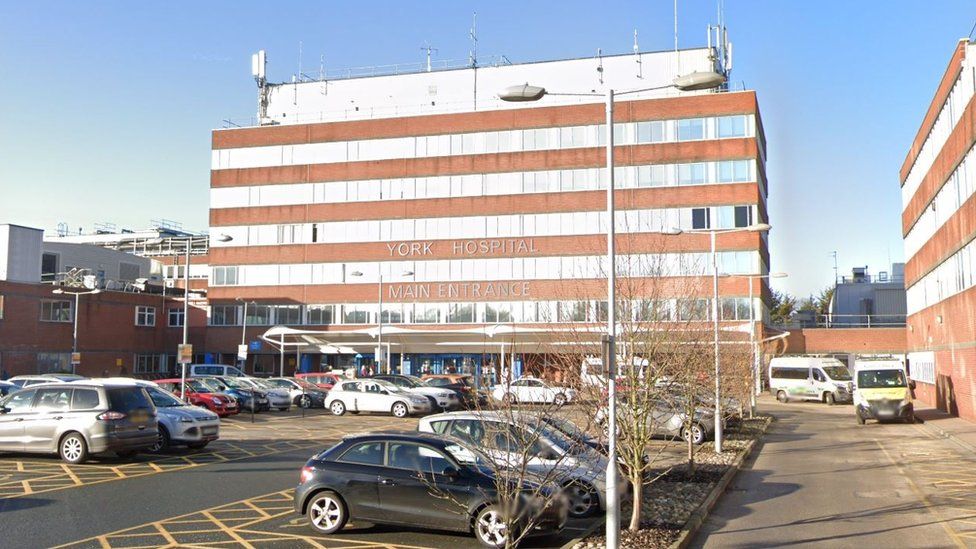 Two North Yorkshire hospitals have been put on the highest level of alert due to "sustained" pressure.
York and Scarborough Teaching Hospitals NHS Foundation Trust said "significantly increased" demand for A&E services has left them "unable to deliver comprehensive care".
It said measures to prevent the spread of Covid and "lack of capacity" in social care were partly to blame.
The Trust has warned patients attending A&E to expect long delays.
York and Scarborough hospitals were moved to the highest level - Opel 4 - on Friday.
Opel stands for Operational Pressures Escalation Levels, and is used to assess the level of demand on services and the wider health and care system.
A spokesperson for the Trust said: "The NHS is facing a sustained high level of pressure across every sector, and we are sorry that this is resulting in some patients waiting longer to be seen in our emergency departments.
"Our trust is no different, with several factors all contributing to this and compromising our ability to manage the flow of patients through our hospitals.
"We have seen activity returning to pre-pandemic levels, and our emergency departments have seen a significant increase in attendance when compared with 2019."
The trust added: "Our staff are working extremely hard to see and treat patients in particularly difficult circumstances.
"Patients are prioritised based on clinical urgency, so if you are not seriously ill the emergency department is not be the best place for you to get the treatment you need and this means you may wait for a long time."
Related Internet Links
The BBC is not responsible for the content of external sites.