Yemen Heaven break-in: Owner devastated after restaurant wrecked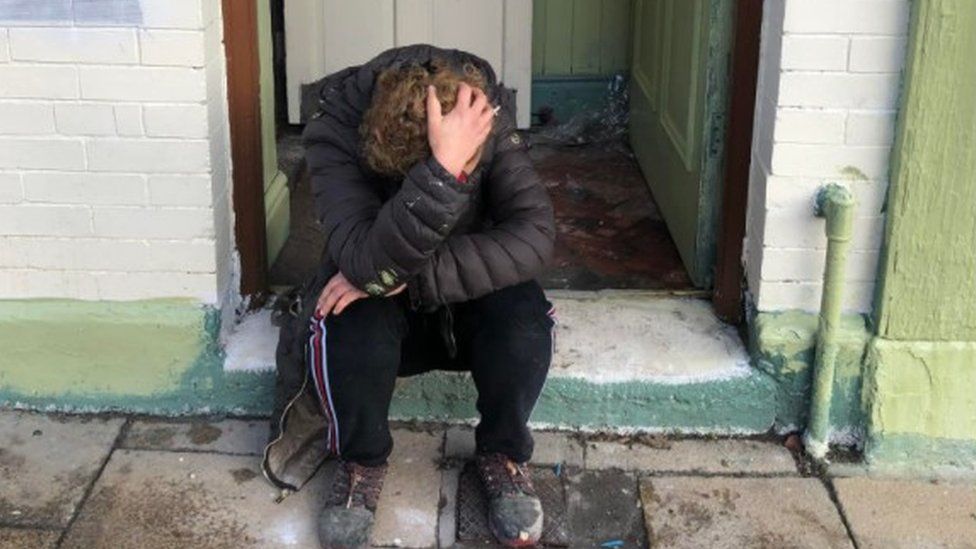 A single mother of five has been left devastated after her "dream restaurant" was wrecked during a break-in.
Muna Al-Maflehi and her children had spent weeks renovating Yemen Heaven in York after her previous restaurant was forced to close due to the pandemic.
Toilets were destroyed, paint smeared over the walls, mirrors smashed and thousands of pounds worth of equipment and tools stolen in the raid.
Police said a 38-year-old man had been arrested on suspicion of burglary.
Ms Al-Maflehi, 48, said: "It was my dream to open the restaurant and feed the people of York.
"I'm really, really sad. I can't believe someone could be so cruel. I have no idea why they would do this."
Ms Al-Maflehi moved to York in 2018, having left Yemen in 2016, and set up her restaurant two years later.
It was forced to close during the pandemic but she set about opening a new one, Yemen Heaven, and had been working on renovating the new premises in the former Spread Eagle Inn in Walmgate.
She added: "It's a struggle for me financially so that's why I wanted to do the business to give my children the best life."
More than £7,000 has been raised on a GoFundMe page to help the family pay for the costs of damage and repairs.
Ms Al-Maflehi said "words are not enough to thank people" and said she hoped this meant they could get back on their feet.
Related Internet Links
The BBC is not responsible for the content of external sites.