Graham Shields is new NI chief electoral officer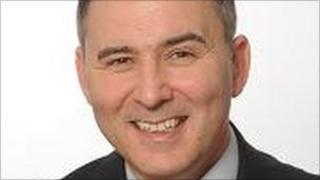 Graham Shields has been appointed as the new chief electoral officer for Northern Ireland, Secretary of State Owen Paterson has announced.
Mr Shields succeeds Douglas Bain, who is due to retire in October 2010.
Mr Paterson said the chief electoral officer played a vital role in "ensuring public participation" in the NI electoral process.
"I am delighted that we have found someone of Graham Shields' calibre to succeed Douglas Bain," he said.
Mr Paterson said: "I pay tribute to the work of Douglas Bain, who has served Northern Ireland as chief electoral officer for four years with commitment and integrity.
"During his tenure he has overseen the conduct of several major elections in Northern Ireland and introduced a number of successful initiatives which have significantly improved registration levels."
Mr Shields' appointment will take effect from 11 October 2010. The appointment will be for a five year term.
He is currently the assistant chief electoral officer.