Police warning over lottery scam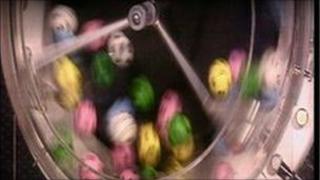 Police are warning people on the north coast to beware of a lottery scam targeting people in the area.
It follows reports from residents in Portrush that they have received letters from overseas suggesting that they have won huge sums of money.
Police said the criminals behind the scams are usually seeking cash up front as well as personal details of their victims, including bank accounts.
They urged anyone receiving such letters to contact them.
Neighbourhood Constable Tracey Russell said people needed to keep their personal details secure.
"Those who operate financial scams usually ask the recipient to phone a premium rate number to get further details, ask for money to cover taxes before a lump sum can be issued, ask for proof of identity and address, or ask the person to supply details of their bank account so that they can deposit the winnings.
"The harsh reality is that your personal information and your hard earned cash are the only prizes on offer, and the criminals are the only people who will win if you allow them access to this type of information.
"Under no circumstances should the public disclose details of their bank or building society accounts to any unauthorised person," she said.