Phoenix chairman enters MLA row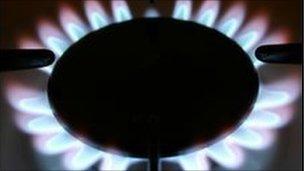 Phoenix Gas chairman Gerry Loughran has sided with the Assembly's Public Accounts Committee in a dispute with his chief executive Peter Dixon.
The row between Mr Dixon and three MLAs erupted following a committee hearing earlier this month.
Mr Loughran moved to distance the company from Mr Dixon's attack on the MLAs over their line of questioning.
The committee was probing how NI Water handed out millions of pounds in contracts without competition.
Mr Dixon, part of a review team which had reported on the issue, wrote an angry letter condemning the line of questioning by three MLAS as "disgraceful".
One MLA, John Dallat, then wrote to the Phoenix Gas chairman insisting it was Mr Dixon who was out of order and branding his remarks "outrageous".
In response, the company chairman agreed that Mr Dixon had a very limited knowledge of the Assembly's accountability processes.
Gerry Loughran also agreed that committee members were pursuing legitimate questions and that Mr Dixon had not been speaking for Phoenix Gas.
Mr Loughran added that in light of his better understanding, Mr Dixon wished to withdraw his original letter of complaint.