Red kites numbers in Northern Ireland on the increase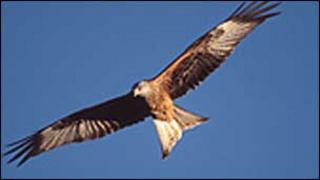 Red kites have successfully bred in Northern Ireland's forests for the first time in 200 years.
The Royal Society for the Protection of Birds (RSPB) said five chicks had fledged from four nests across south County Down.
The society spent five years working to re-introduce the species.
More red kites will be released later bringing the number of birds in the wild to 80. The RSPB said all the hard work had been worth it.