'Reading in the Dark' by Seamus Deane line up for film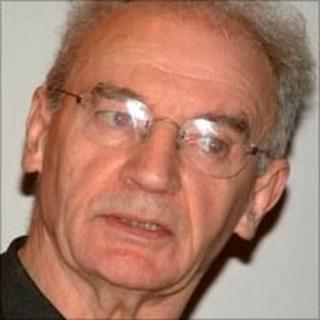 A Derry born author is to have one of his novels brought to life on the big screen.
Seamus Deane's first novel, Reading in the Dark was published in 1996 to critical acclaim.
The book was shortlisted for the Booker Prize and won The Irish Times International Fiction Prize and The Irish Literature Prize in 1997.
The thriller is a coming-of-age story of a young, working-class boy growing up in Derry in 1947.
As he grows to adolescence, he begins to unravel the mystery surrounding his family's past and discovers a web of secrets, lies and betrayals.
The script, which is still in development is being written by Northern Ireland born novelist and screenwriter, Ronan Bennett who most recently wrote the film, 'Public Enemies'.
Derry-born Tom Collins, who received critical acclaim for the Irish language feature film 'Kings' has been signed up to produce and direct it.
According to Variety.com, the $12.5m film will be produced by Future Films UK and EMG Media Ireland.
Northern Ireland Screen and the EU funded, Media Program are also contributing funding.
Moyra Lock is head of marketing at Northern Ireland Screen.
'Universal themes'
"As with any project which Northern Ireland Screen funds for development, we remain positive with the view that Reading in the Dark will be financed, go into production, get distribution and be successful - both critically and commercially."
"Should the film go into production, we would expect that Tom's direction would be charged with energy and emotion."
She said Reading in the Dark contained universal themes.
"It's a poignant rites of passage story if you like - could maybe even be described as being in the vein of "Secrets and Lies".
"The story is multi-layered, it's a visual narrative, a strong narrative - character driven."
Seamus Deane was born in Derry in 1940 and was educated at St Columb's College.
He went on to study at Queen's University, the University of Ulster and Cambridge University.
He is currently Professor at the Keough-Naughton Institute for Irish Studies at the University of Notre Dame, Indiana.
He is the author of numerous books about Irish literature.
He is also the general editor of Field Day Anthology of Irish Writing and Critical Conditions: Field Day Essays and Monographs series of which eleven volumes have been published.