CCTV used to identity offenders in Derry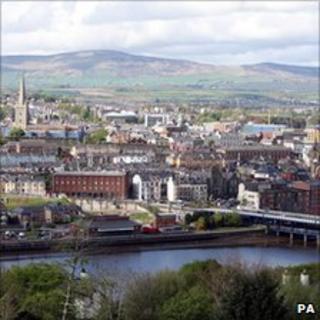 Police in Londonderry are using CCTV footage to try and identify those involved in disturbances in the city on 12, 13, and 14 July.
At the time, police said riots in the Bogside were among "the worst in a decade".
On 12 July, petrol bombs and missiles were thrown in Fahan Street. A vehicle was extensively damaged.
The offender was identified as a 6ft man, wearing a black track suit and black balaclava.
Later that night attempts were made to erect barricades at the bottom of the Lecky flyover.
On 14 July, petrol bombs were thrown at the police vehicle on patrol near Westland Street.
There were also reports of stone-throwing throughout the day at the Irish Street and Gobnascale interface.
Anyone with information is asked to contact 0845 6008000.