Forty jobs to go at Larne grocer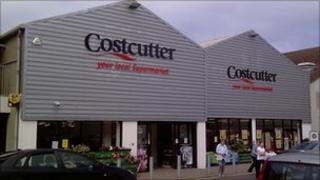 Forty people are to lose their jobs in Larne with the closure of the local Costcutter convenience store.
The managing director of Linn Stores Limited, who own the store, blamed a dramatic fall in sales for the decision to close.
John Murray said that the company had found trading hard since Asda opened a store in the town in June.
The Costcutter shop, on Point Street, has been trading in the centre of Larne for just over two years.
Linn Stores Limited's last set of abbreviated accounts for the year ending in April 2009 show a loss of £265,381 compared to a loss of £6,810 the previous year.
Glyn Roberts, Chief Executive of Northern Ireland Independent Retail Trade Association, said bad planning had contributed to the shop's closure.
He said: "I am absolutely appalled that this small business, that contributed so much to Larne town centre and which also hosted a counter for a local butcher, has had to close because of a bad planning decision"
"If we had a fair planning system which supports town centres then these forty jobs would not have been lost."